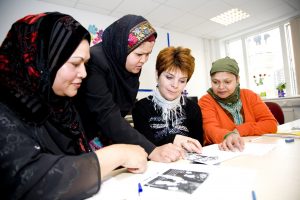 This implOED manual aims to help policy makers and practitioners, in the field of adult education and beyond, to improve the practice of outreach, empowerment and diversity. The aims are to achieve increased social justice, emancipation, integration and inclusion.  As such, both the education sector and society will benefit from the long-term positive impact of implementing the approaches detailed in the implOED manual.
The manual:
Presents the practice of inclusion – focusing on outreach, empowerment and diversity
Shows that these models can be tailored to fit all adult education settings
Builds a dialogue between policy makers and practitioners
Informs and supports collaboration between all in this field.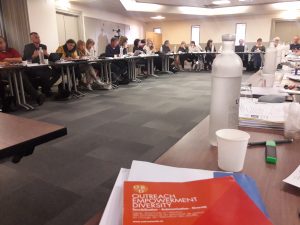 The manual encourages us to be active in whatever part of adult education practice and policy we engage with. This means we should:
Improve practitioners' skills as adult educators
Involve learners in self-determination of their learning (take a look at two inspiring case studies on the topic via this link)
Find out what makes a difference at policy level.
---
ONLINE VERSION
Get to the target group you aim to influence, involve and train through tool below:
If you want to find out how to influence, involve and train another target group, go to the initial page and take the quiz again.
---
PRINTABLE VERSION
The manual is also available in a printable version which includes a brochure and 17 case studies.