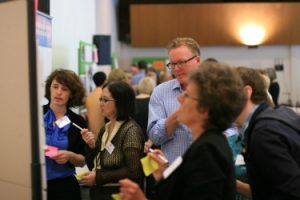 ImplOED aims at convincing policy-makers to develop the legal framework for more outreach, empowerment and diversity in adult education.
The main resource for this purpose are the OED Policy recommendations. The publication proposes improvements in the integration of marginalised groups in and through adult education and in their active citizenship, empowerment and participation in lifelong learning. It also includes a very practical guide for possible actions that will help policy-makers to take concrete steps. However, a successful development in the areas of social inclusion, active citizenship and adult education necessitates not only an appropriate legal framework, but also strong political commitment in order to make outreach, empowerment and diversity a priority and therefore a reality.
A part of the ImplOED consortium will work to disseminate and implement the OED policy recommendations in their countries by organising events and activities addressed to the following target groups:
policy-makers on national, regional and European levels
adult education providers.
The ImplOED cluster working with and for policy-makers
Goals
promote the development of legal framework that enables the low-threshold participation of disadvantaged groups in adult education;
foster the support to outreach and empowerment strategies;
improve the management of adult education institutions through diversity and inclusion of learners' voices.
Get involved!
Find the event near you and participate or let us know if you plan to organise your own event and activity!