As part of its implOED project activities, EAEA is organising a webinar on outreach in adult education from the perspective of national policies.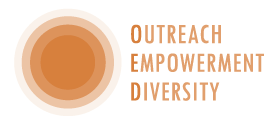 The webinar organised by the European Association for the Education of Adults, EAEA, will be held on 7th of November at 11.00 CET. The webinar will focus on the role and challenges of national policies in planning and implementing outreach strategies in adult education.
The webinar is organised in cooperation with the ET2020 Working Group on adult learning. The participation is open to everyone interested. In particular, the National Coordinators for European Agenda for Adult Learning, local, regional and national policy-makers as well as adult learning stakeholders working at the meso-level are encouraged to take part.
The participants of the webinar are expected to receive increased knowledge about good practices on reaching out to disadvantaged learners, deeper understanding of the challenges in implementing outreach strategies at different levels and in different sectors, and new ideas on how outreach can be applied to workplace-based learning.
Programme
11h00 Welcome from EAEA, brief introduction about the OED and implOED projects. Definitions of OUTREACH, presentation of the webinar
11h10 Outreach approaches at the practitioners' level – Outreach strategies for adult education in UK and implementation needs of adult education providers Alex Stevenson and Charlotte Robey (Learning and Work Institute)
11h20 Local outreach – Outreach at the municipal level in Estonia and how the national government can contribute to make it a reality Tiina Jaager and Maire Sander (Estonian Non-formal Adult Education Association)
11h30 The OED recommendations addressed to policy-makers at the national level
11h35 Examples of outreach in work-based learning from the participants (Max 2)
11h40 Q&A and short discussion focusing on the transferability potential to workplace-based learning
11h50 How to move further? Proposals for cross-national and cross-sectorial cooperation on the topic. Brief overview of the ImplOED next steps.
Enrolment
To take part in the webinar, enrol by filling up this form!
Contact: EAEA Project Manager Francesca Operti